vyznání (krásná Hašteřilka)
red battle
eruption
dark horizon
landscape III
I AM
massive
Shortcut
Still life # 1 (the table, the chair & the coat)
Still life # 2 (cafe)
Still life # 3 (sunday afternoon beer)
Still life # 4 (lamp and books)
Still life # 5 (strange box)
Still life # 7 (pan and pot)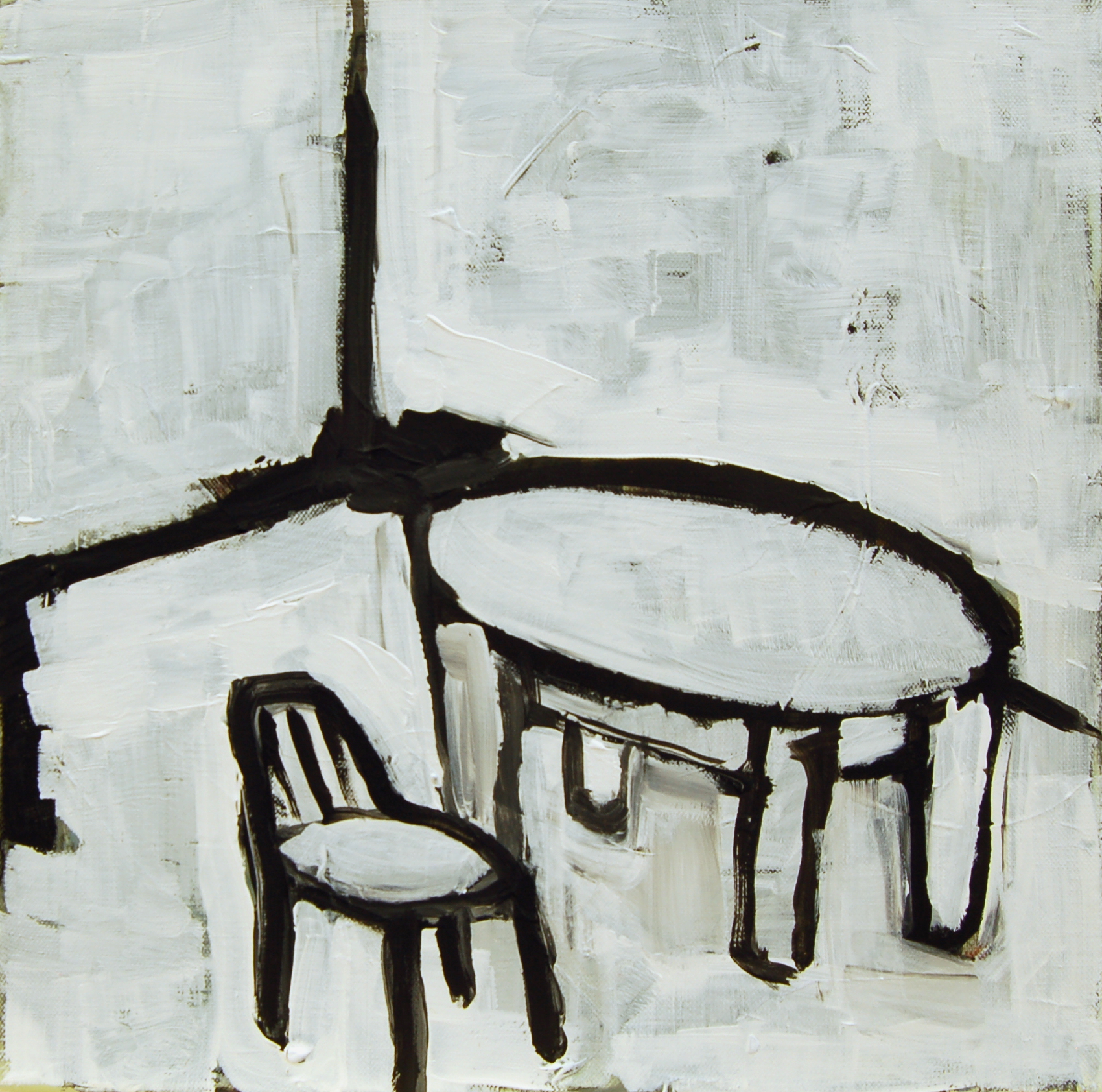 Still life # 7 (table and chair)
Balíky slámy
Morgenland I
This piece of art is not inspired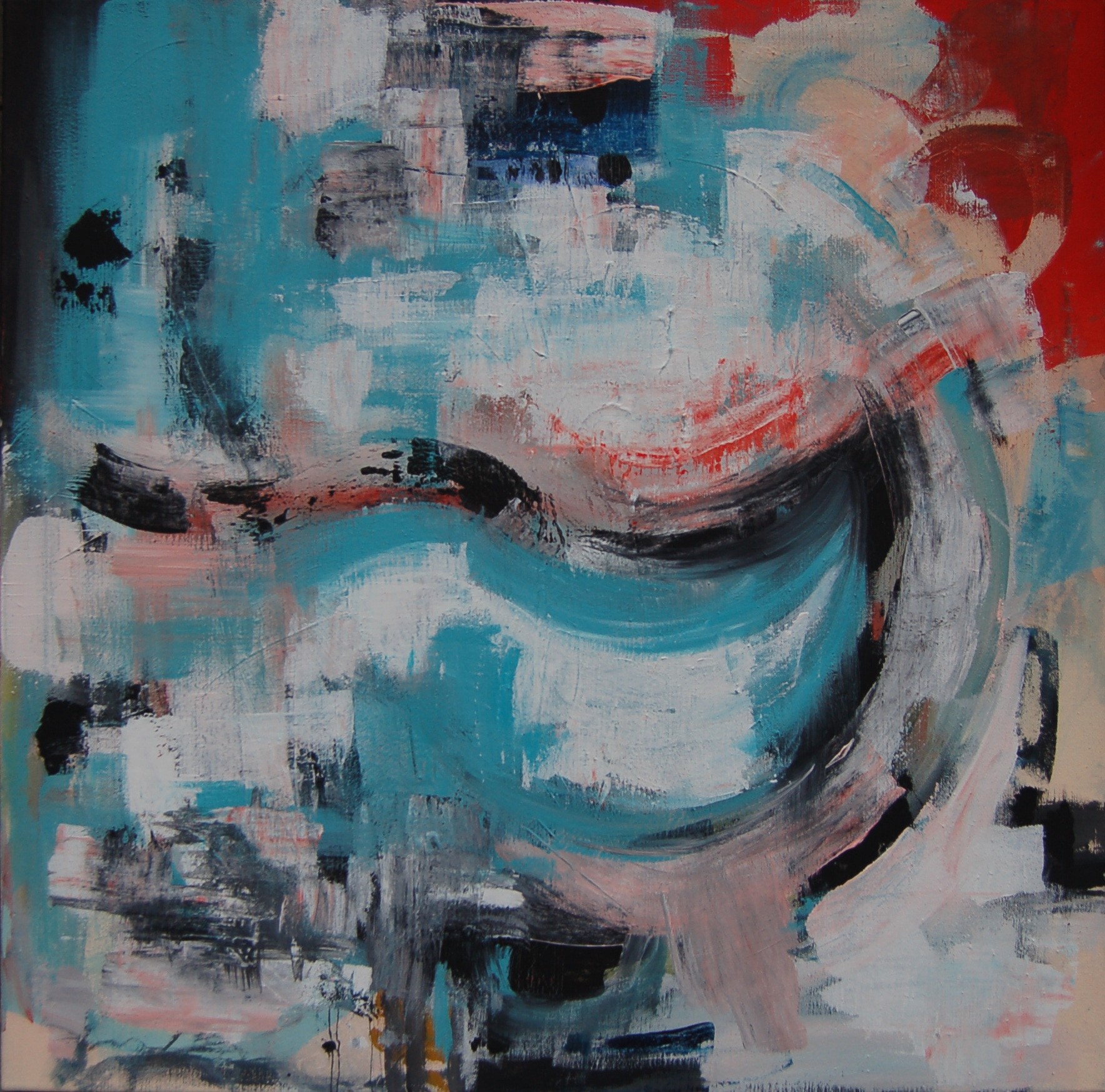 Circle perfect in every detail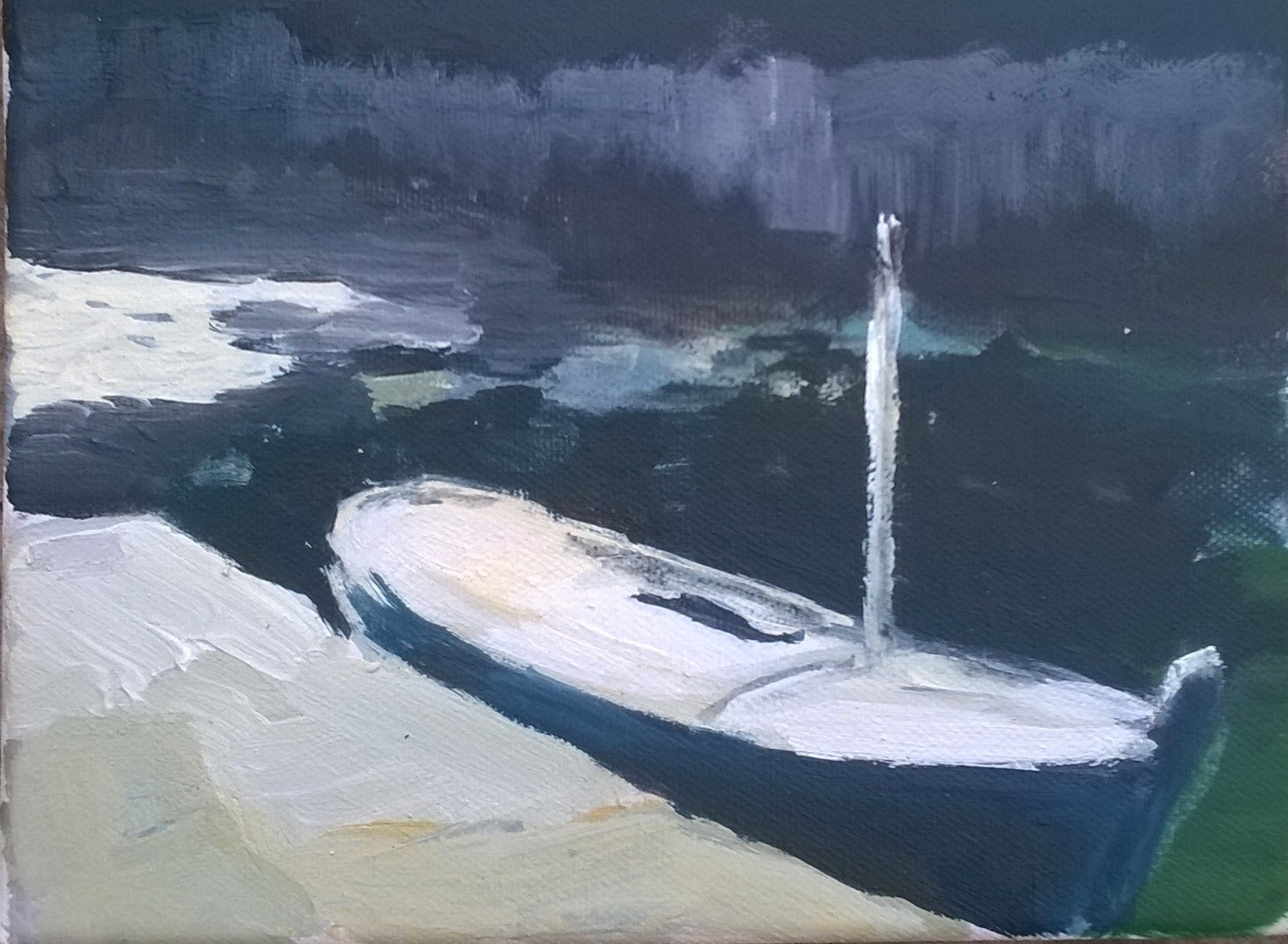 Fisherman`s boat
Indian couple and their wolf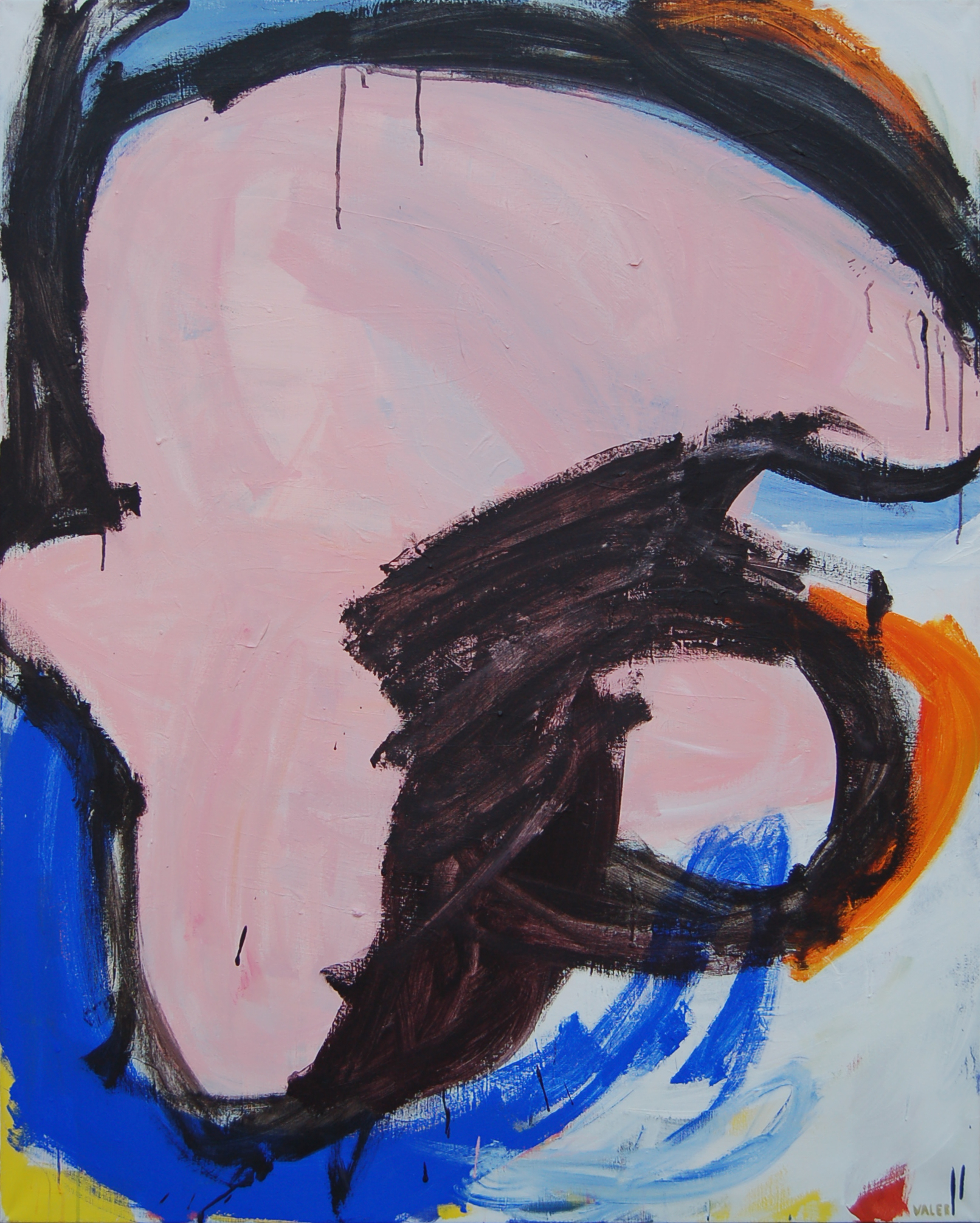 The eye of the meat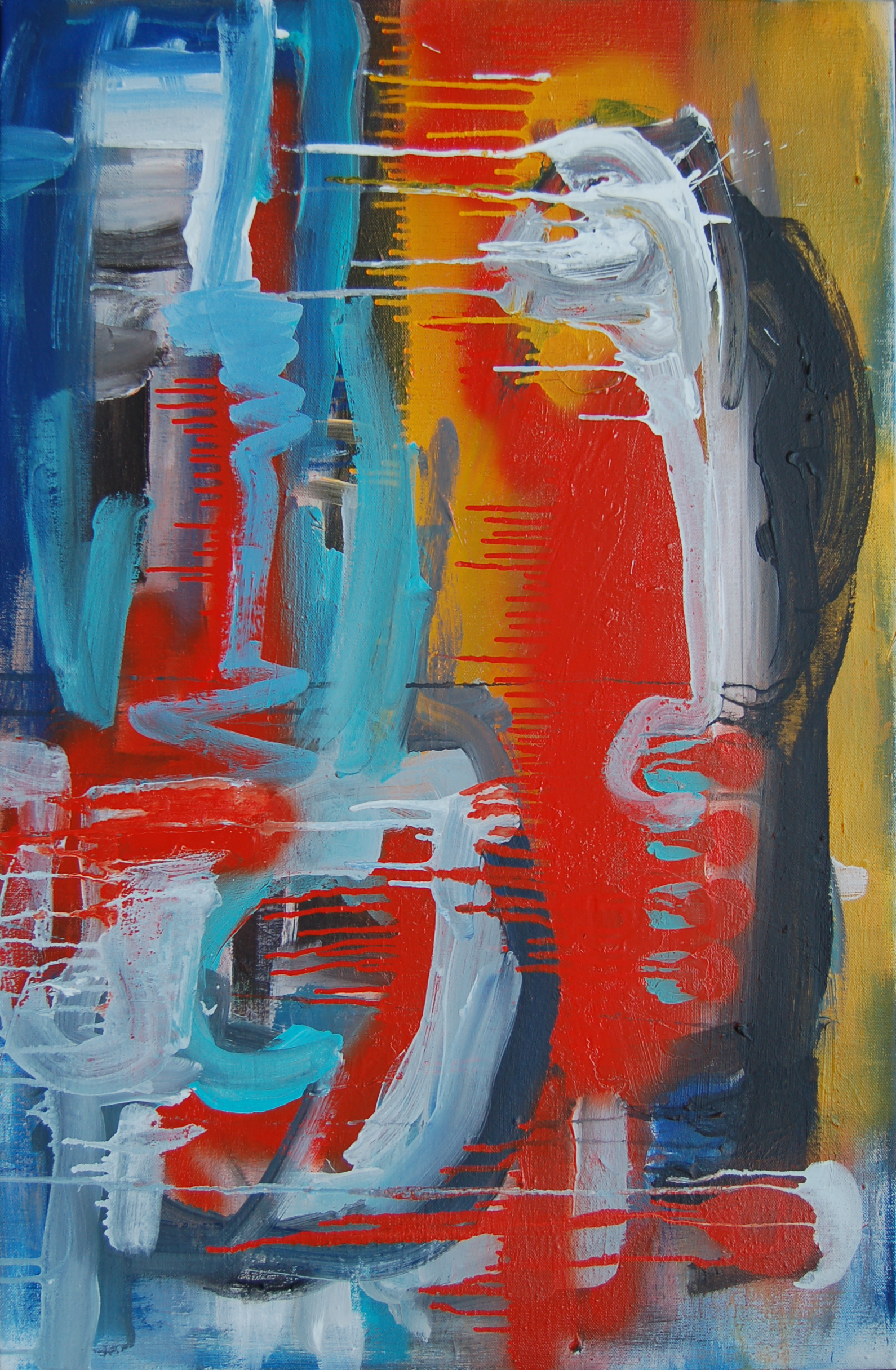 I intended to make a nice picture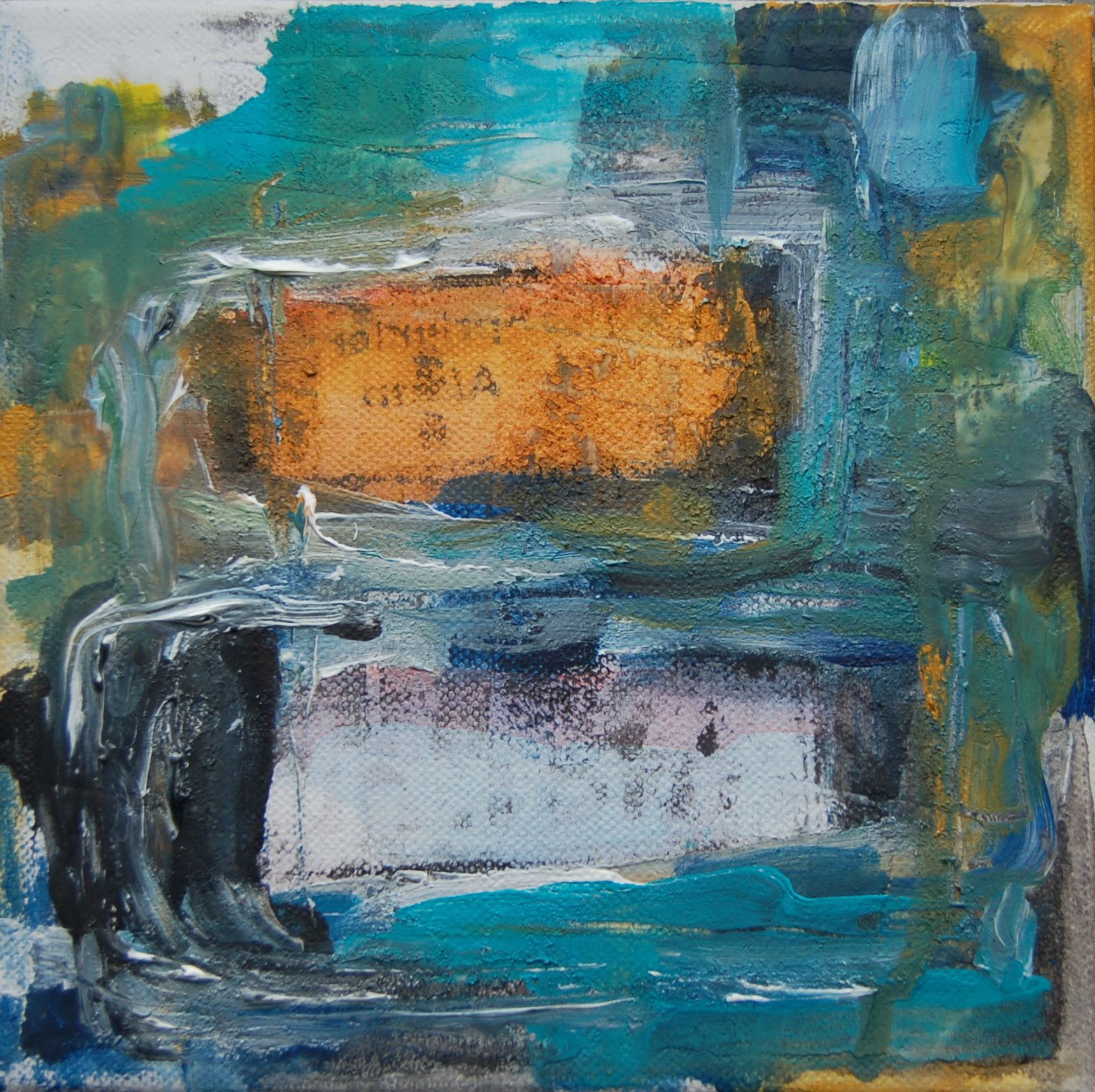 industrial memories
Industrial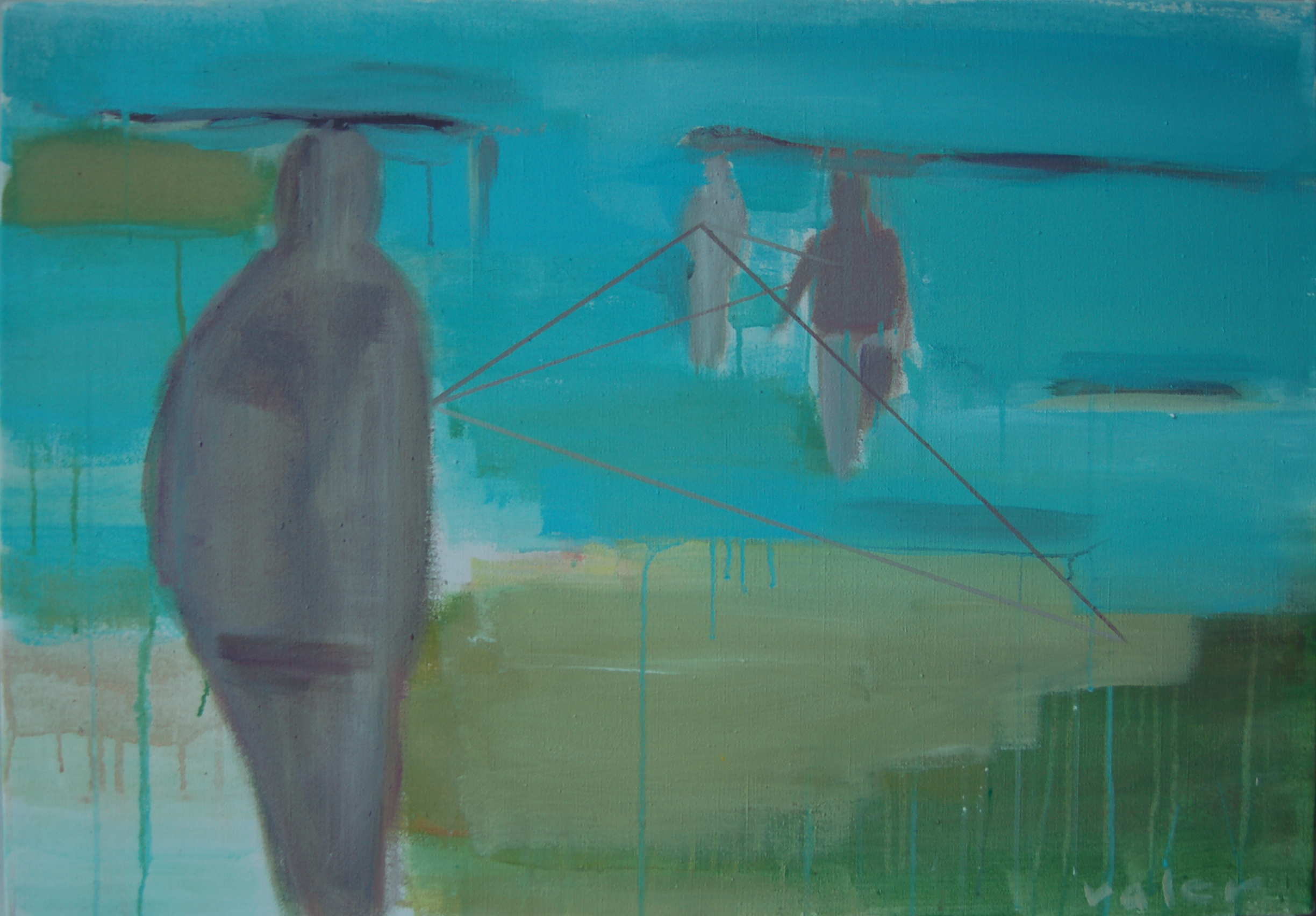 in the meadows II
JOB
construction of the landscape
in the meadows
underpassing
sitting nude
M
hey, You!
in orange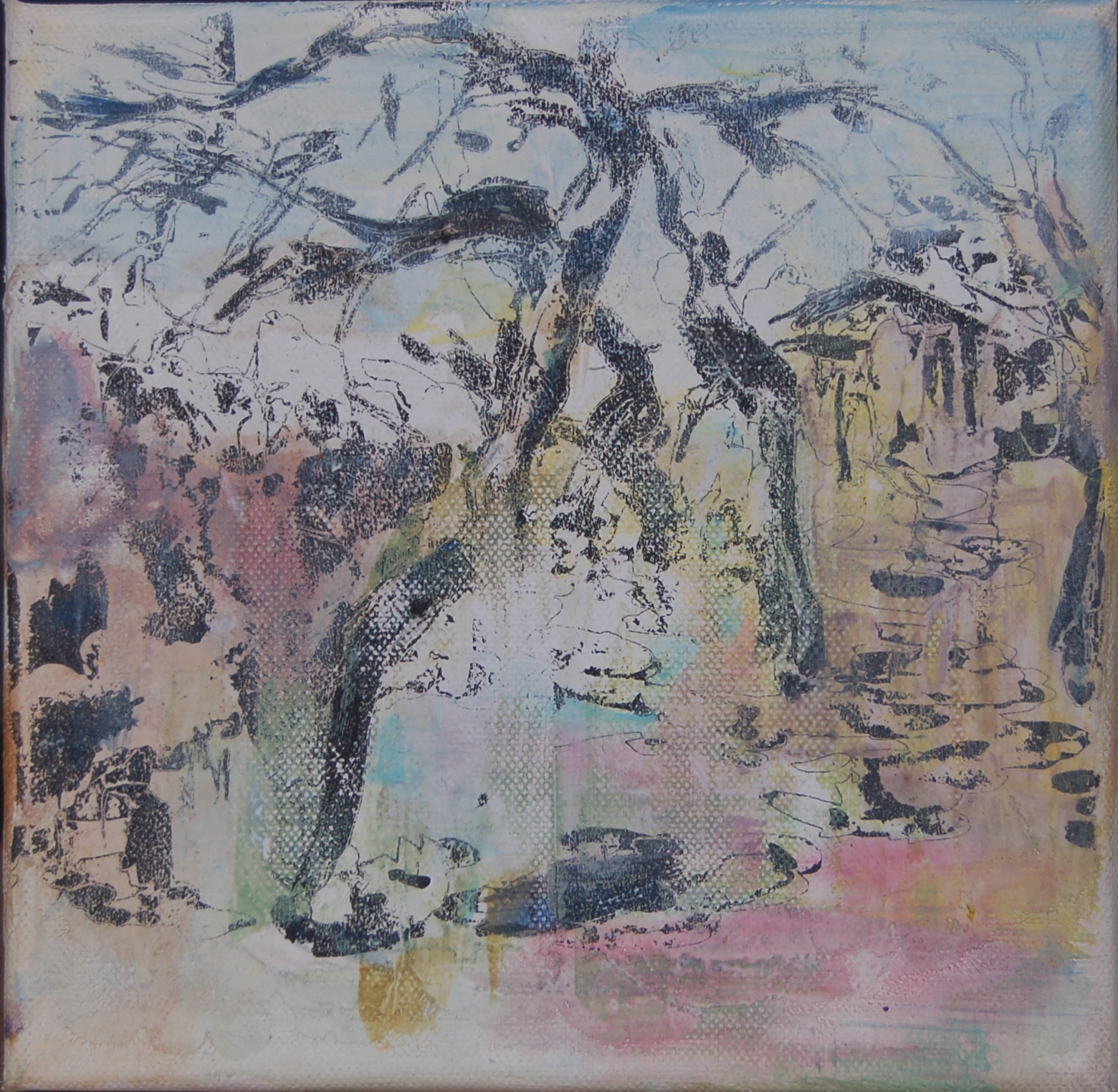 old park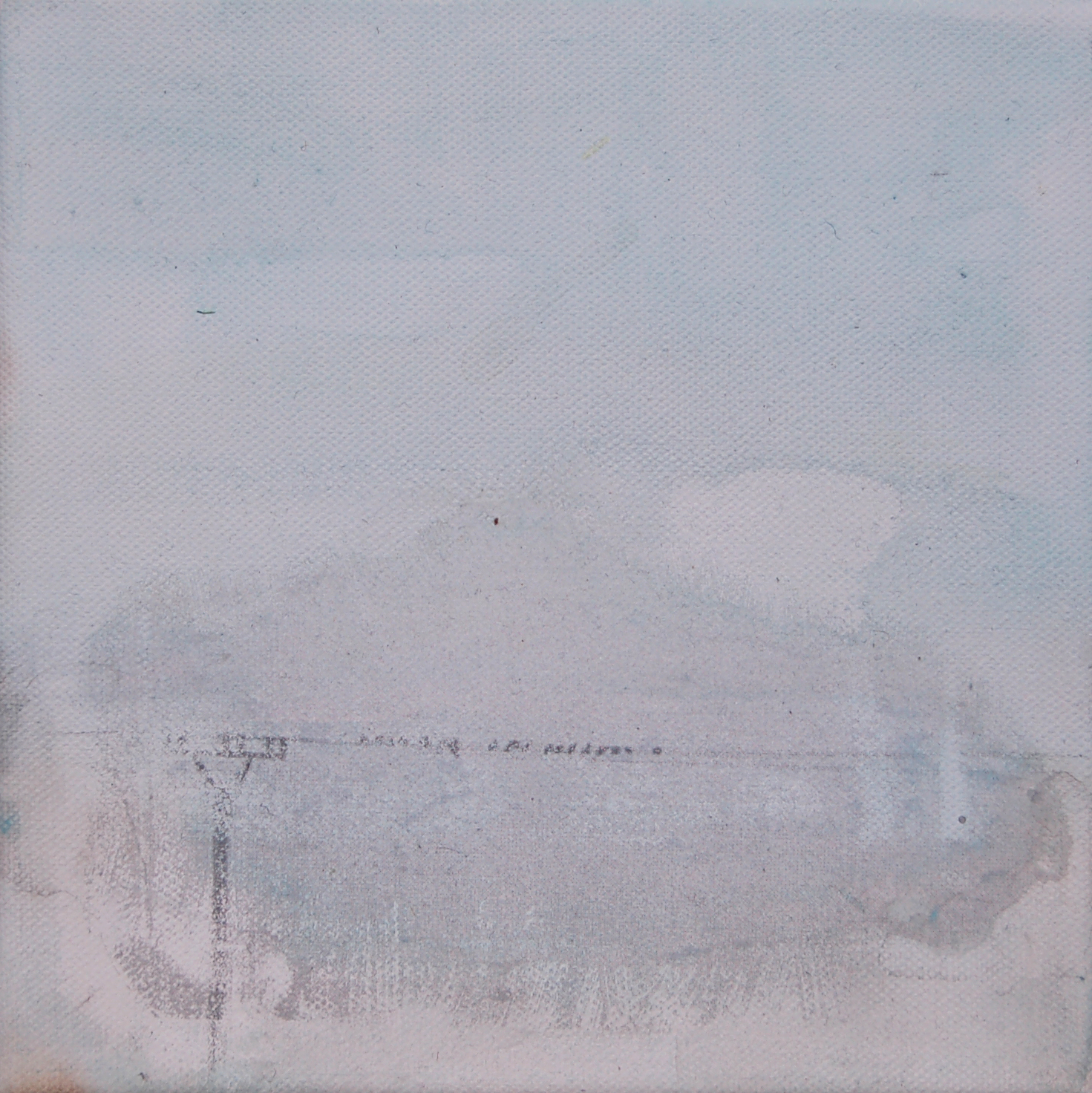 birds on a wire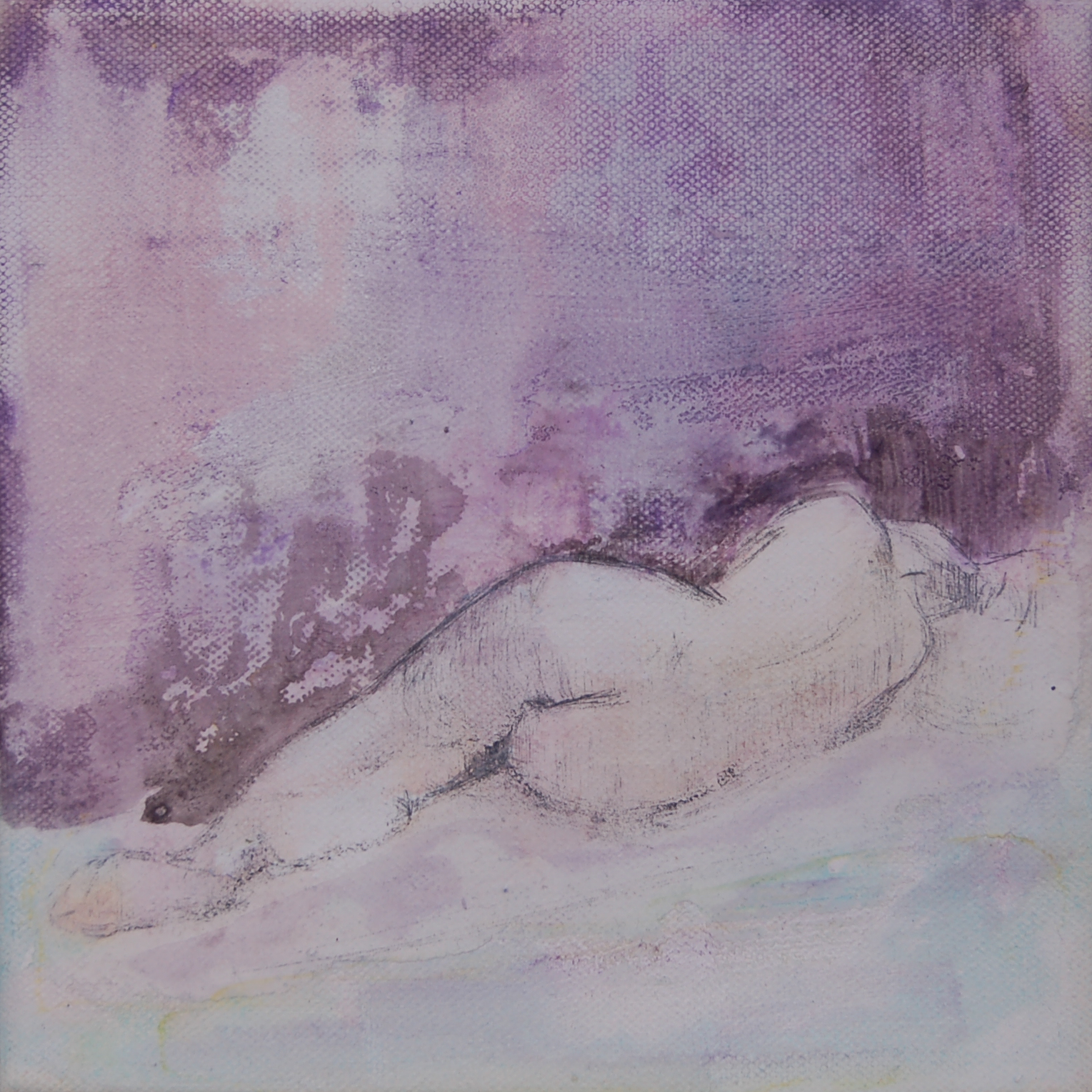 violet wall
b&w torso
vyznání (krásná Hašteřilka)
olej na plátně100 x 70 cm
red battle
olej na plátně140 x 95 cm
eruption
olej na plátně100 x 70 cm
dark horizon
olej na plátně140 x 80 cm
landscape III
Acrylic on canvas90 x 145 x 2 cm
I AM
massive
Shortcut
Still life # 1 (the table, the chair & the coat)
Still life # 2 (cafe)
Still life # 3 (sunday afternoon beer)
Still life # 4 (lamp and books)
Still life # 5 (strange box)
Still life # 7 (pan and pot)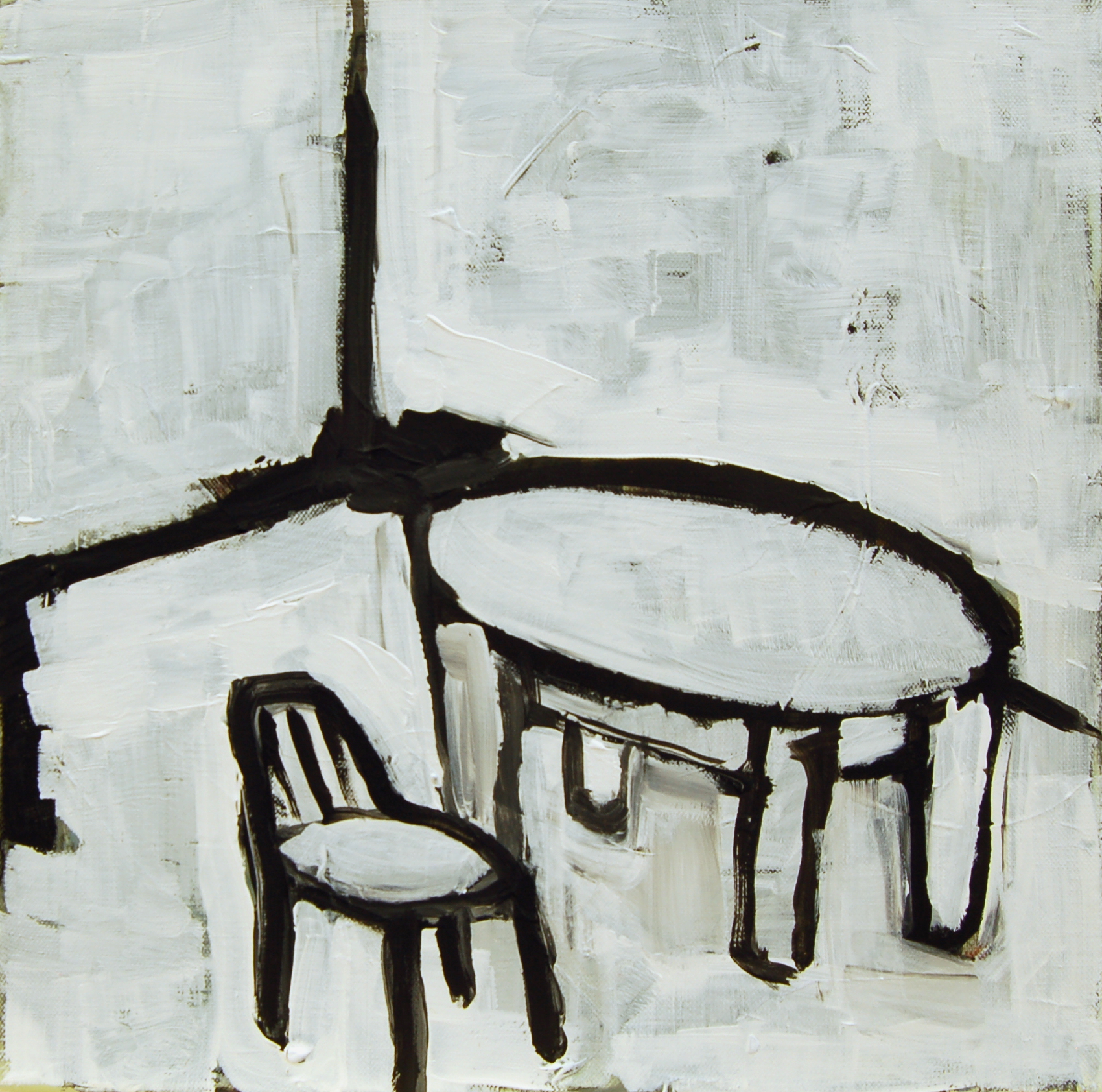 Still life # 7 (table and chair)
Balíky slámy
Na Ranné, při výtvarném plenéru 2016.Akryl na plátně
Morgenland I
Pohled z Morgenlandu (Ranná u Malé Morávky) směrem na jih.Akryl na plátně.
This piece of art is not inspired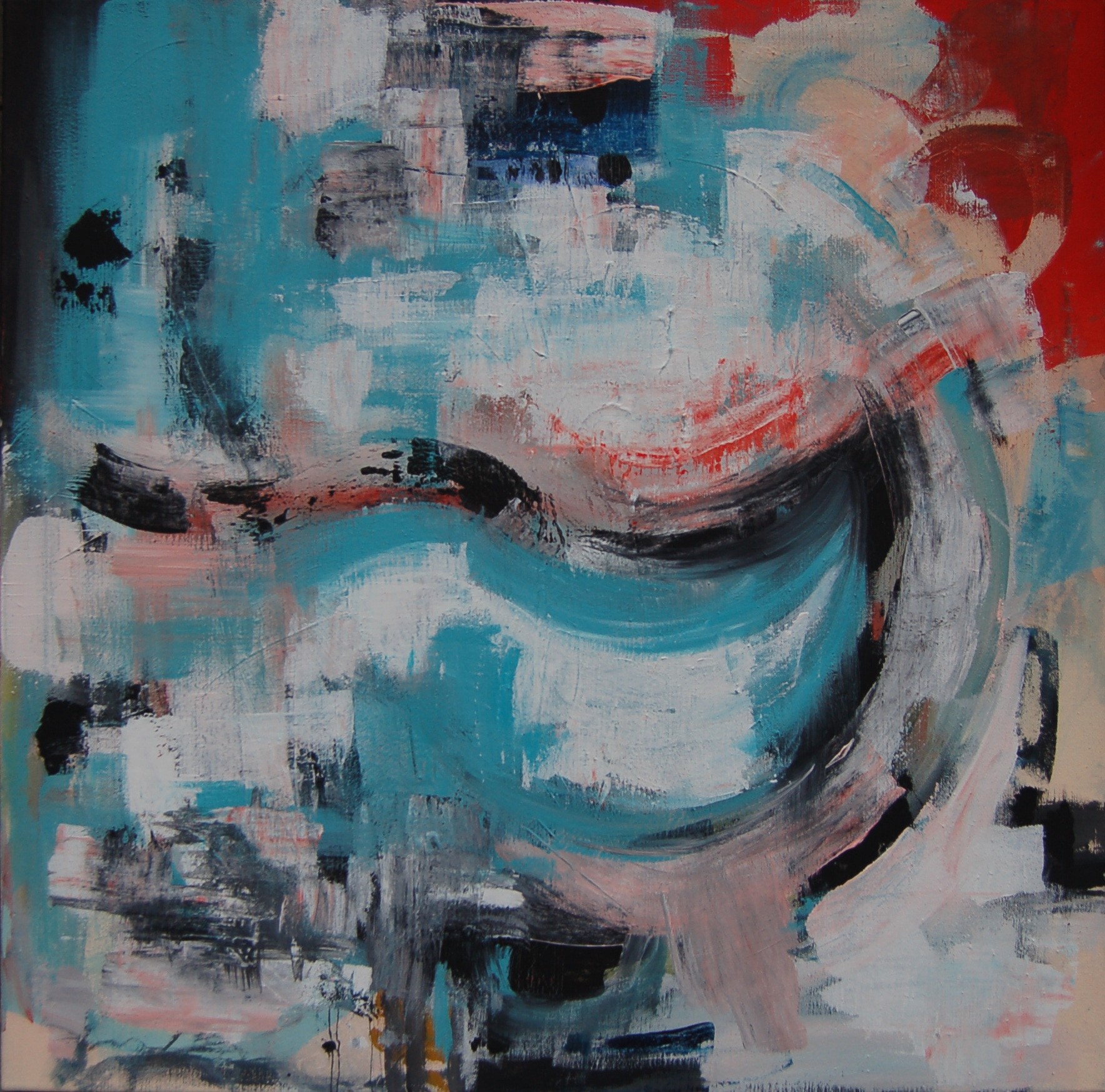 Circle perfect in every detail
In fact, the circle is almost not present in this painting. It is hidden, blured, covered with colors and strokes, broken. May be it is the same, as with perfection in our lifes. We strive for an excelence. We desire it. In our work, relationships, enjoyments. But often is unachievable and we end just with aspiration for it...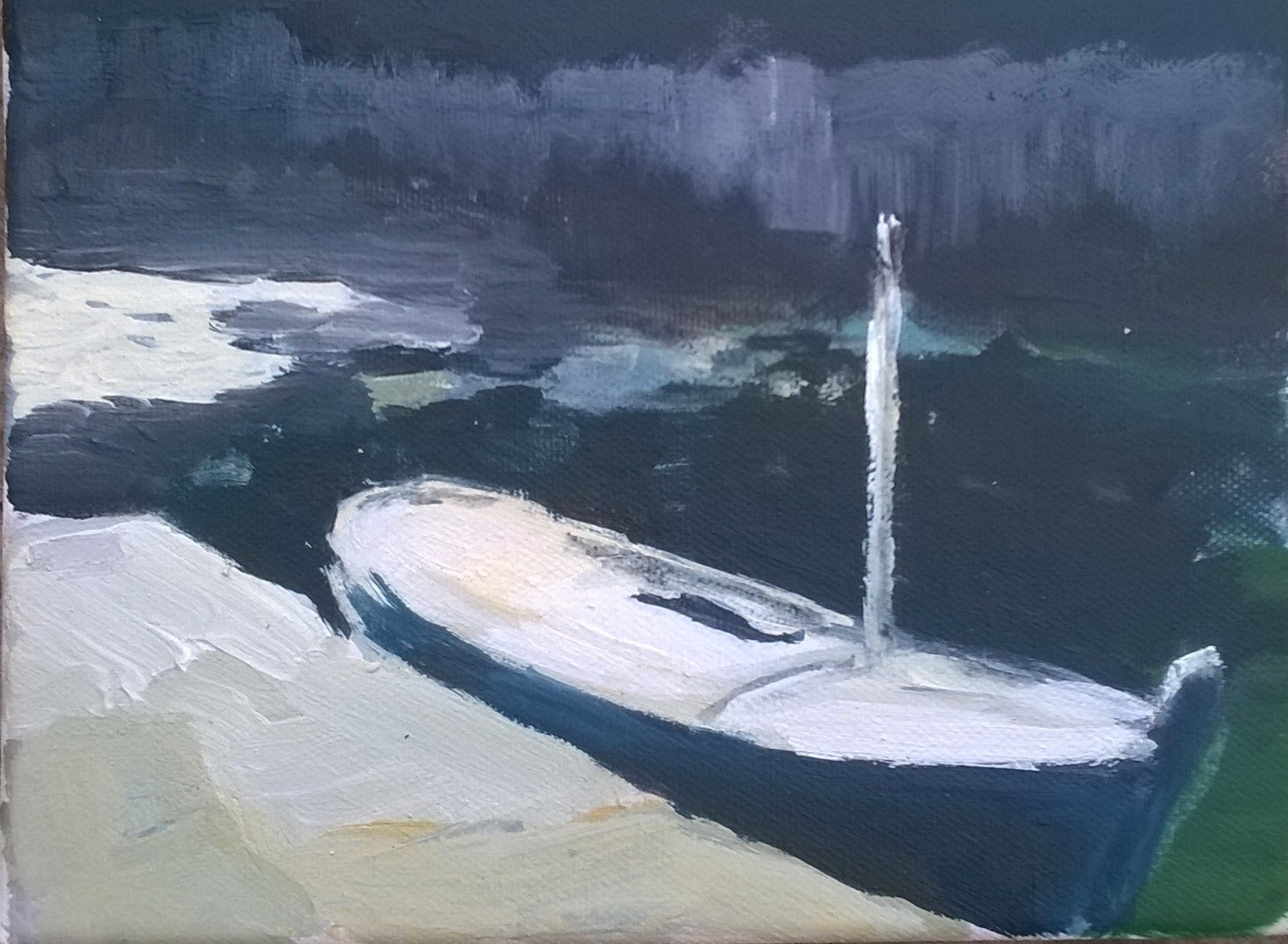 Fisherman`s boat
I painted this on my vacation on the island Hvar (Croatia). It`s boat of fisherman Dinko. He lives in the small bay Veprinova. It was amazing place. Sun, see, local people, relax. I made some other sketches and watercolour paintings. acrylic on canvas18 x 24 cm 
Indian couple and their wolf
Painting: Acrylic on Canvas.Size: 90 H x 145 W x 2 cmI consider this painting as a direct product of my unconsciousness. A wolf is my animal. And there are desires for free, intuitive, close to nature life in a couple. I did not plan the painitng. It appeared spontaneously...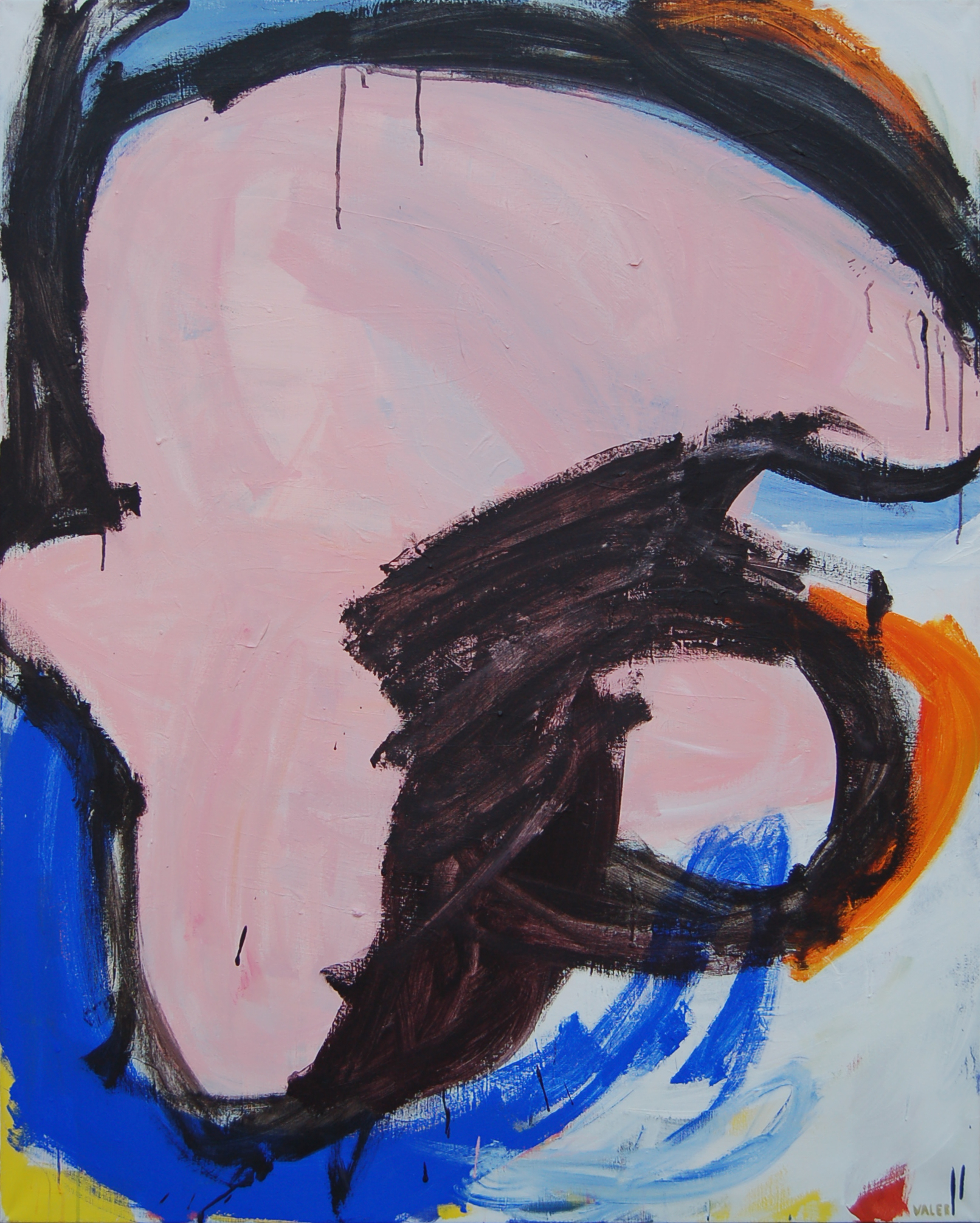 The eye of the meat
acrylic on canvas150 x 120 cm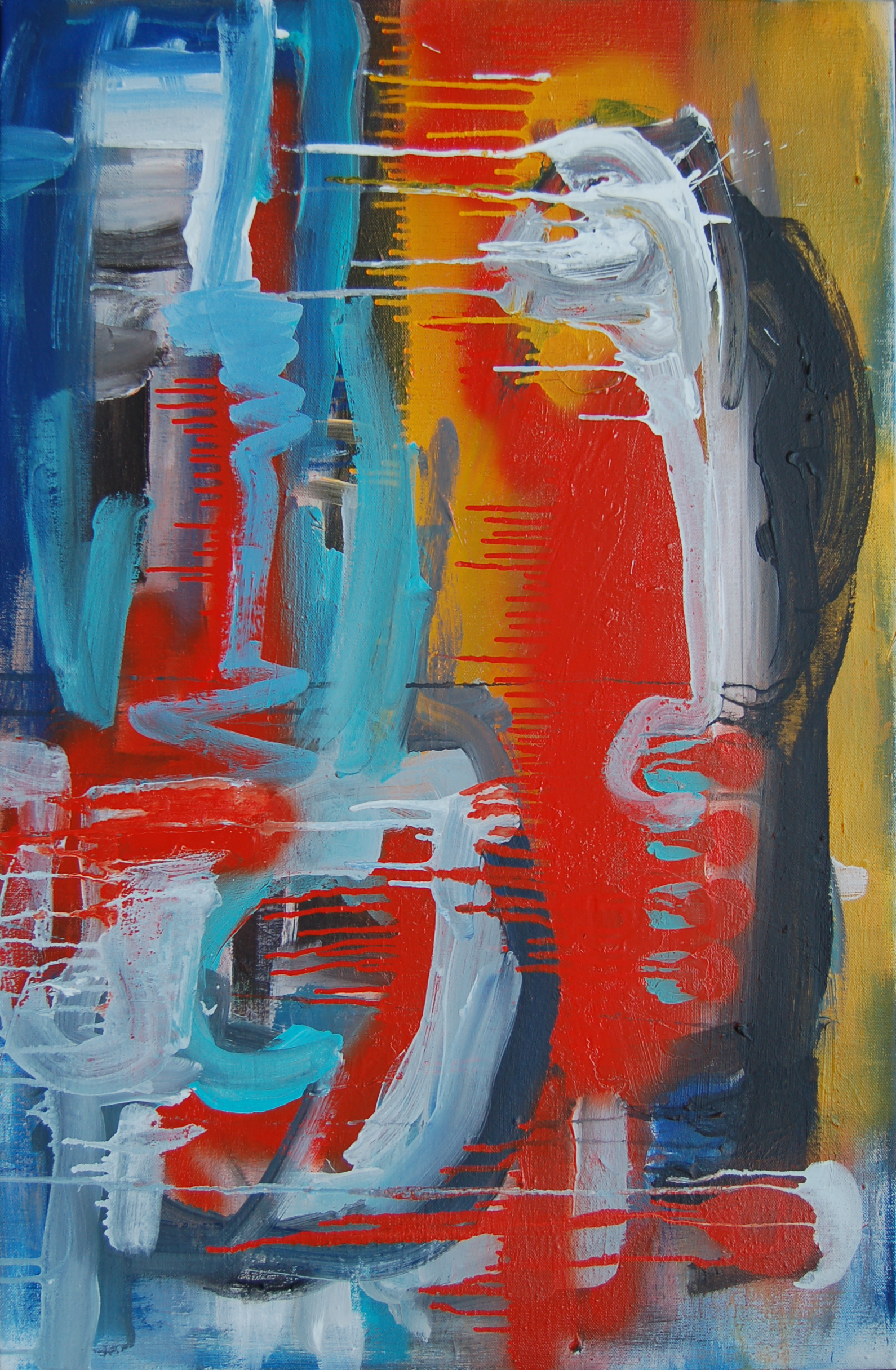 I intended to make a nice picture
acrylic and spray on canvas100 x 65 cm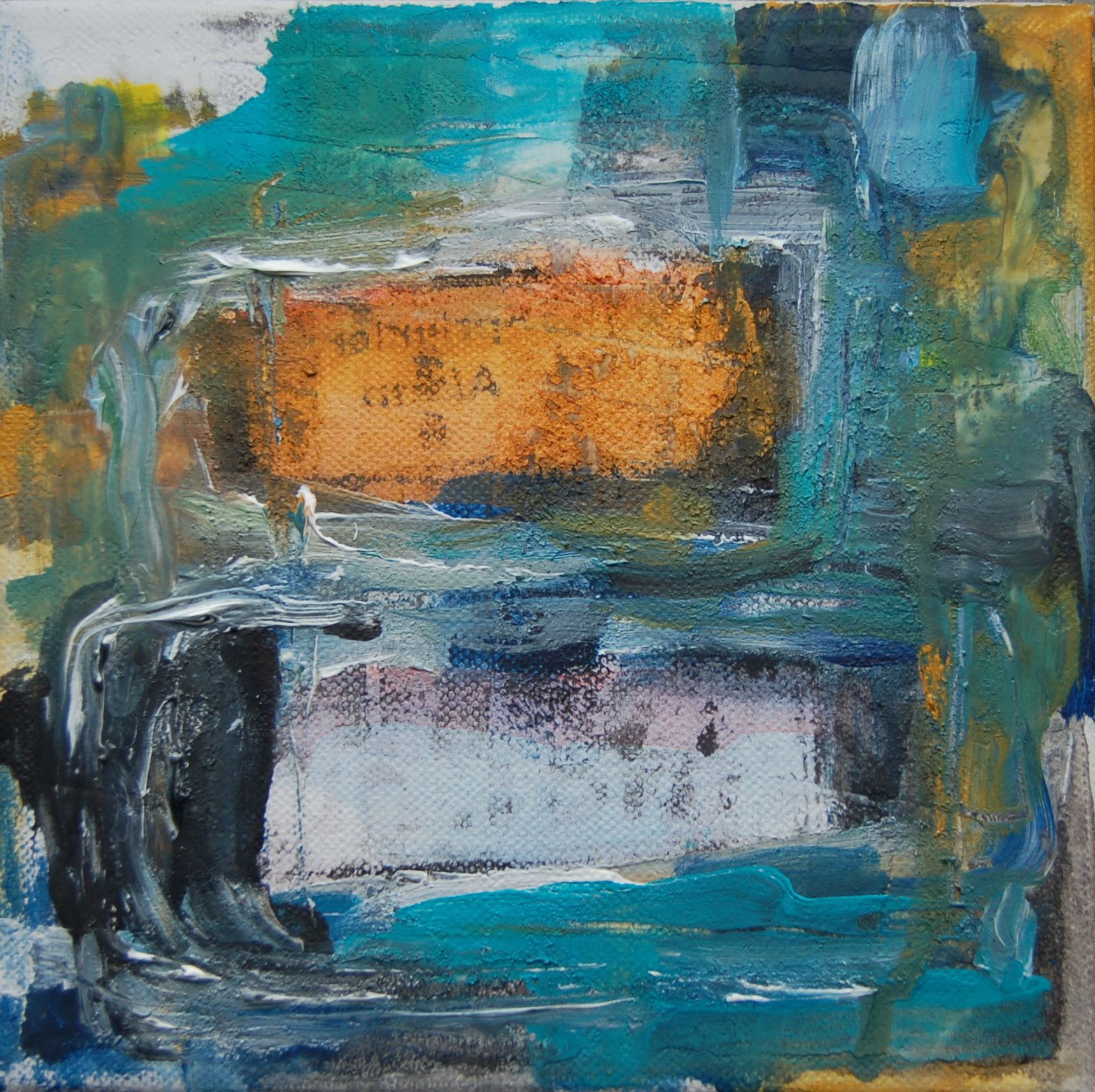 industrial memories
stále mě zajímá Vlněna - jedna jako prostor, který má svoje kouzlo opuštěné továrny. detaily podléhající působení přírody - pomíjivost lidského snažení a přece jeho krása ...a taky tam už rok žiju, takže se tak nějak stává součásti mne samotnéhok technice: vlastní fotografie, upravená, vytištěná černobíle a přenesená na plátnou posloužila jako podklad. potom domalba.
Industrial
inspired by industrial city Ostravamixed media on canvas60 x 50 cm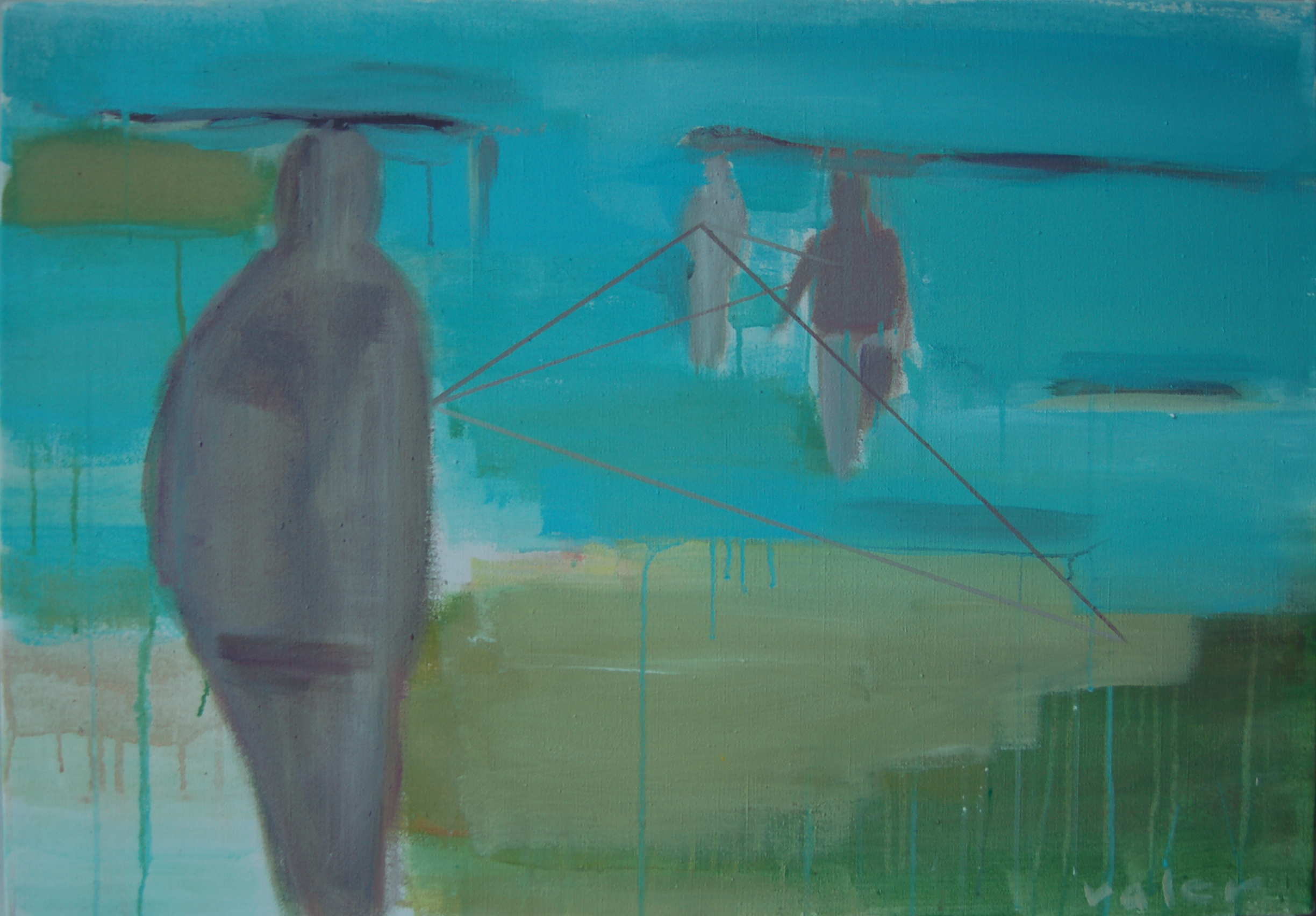 in the meadows II
it was a challenge to mix together two themes of my previous paintings. i am still in the thoughts about the landscape and people, relationships ... 
JOB
I am thinking about this character often. His life somehow resonates wiht my own. I ruminate about the role of God, his friends and advisors. I still dont understand it all ... bud it teases me.
construction of the landscape
a layer after layer was this landscape appearedpoppies came to make an counterpointand the construction seemed to be necessary for some reason ... Acrylic and Spray Paint on Canvas.120 H x 180 W x 2 cm 
in the meadows
with friends in the countryside ... Acrylic on Canvas.90 H x 140 W x 2 cm
underpassing
there is an undrepass in the city which people use to visit shoping centers, rail and bus stations ... pretty heavy trafic. a rush. I am fascinated by it.acrylic on canvas70 x 105 cm
sitting nude
Acrylic on Canvas.70 H x 50 W x 2 cm 
M
acrylic on canvas55 x 60 cm
hey, You!
acrylic on canvas55 x 70 cm
in orange
my own picture digitally manipulated and transferred to canvasmixed media20 x 20 cm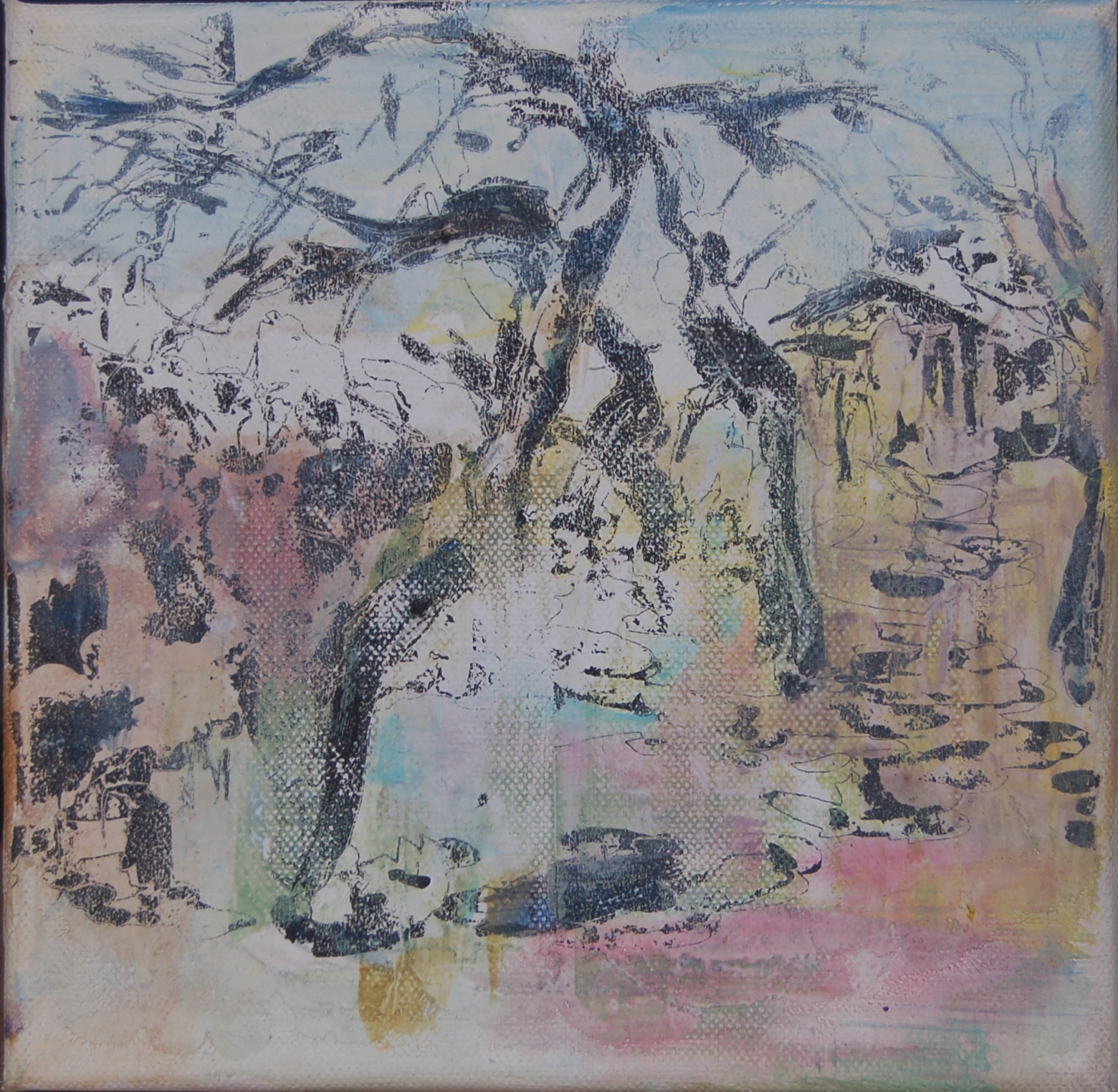 old park
in Lechoviceink drawing digitally manipulated and transferred to canvasmixed media 20 x 20 cm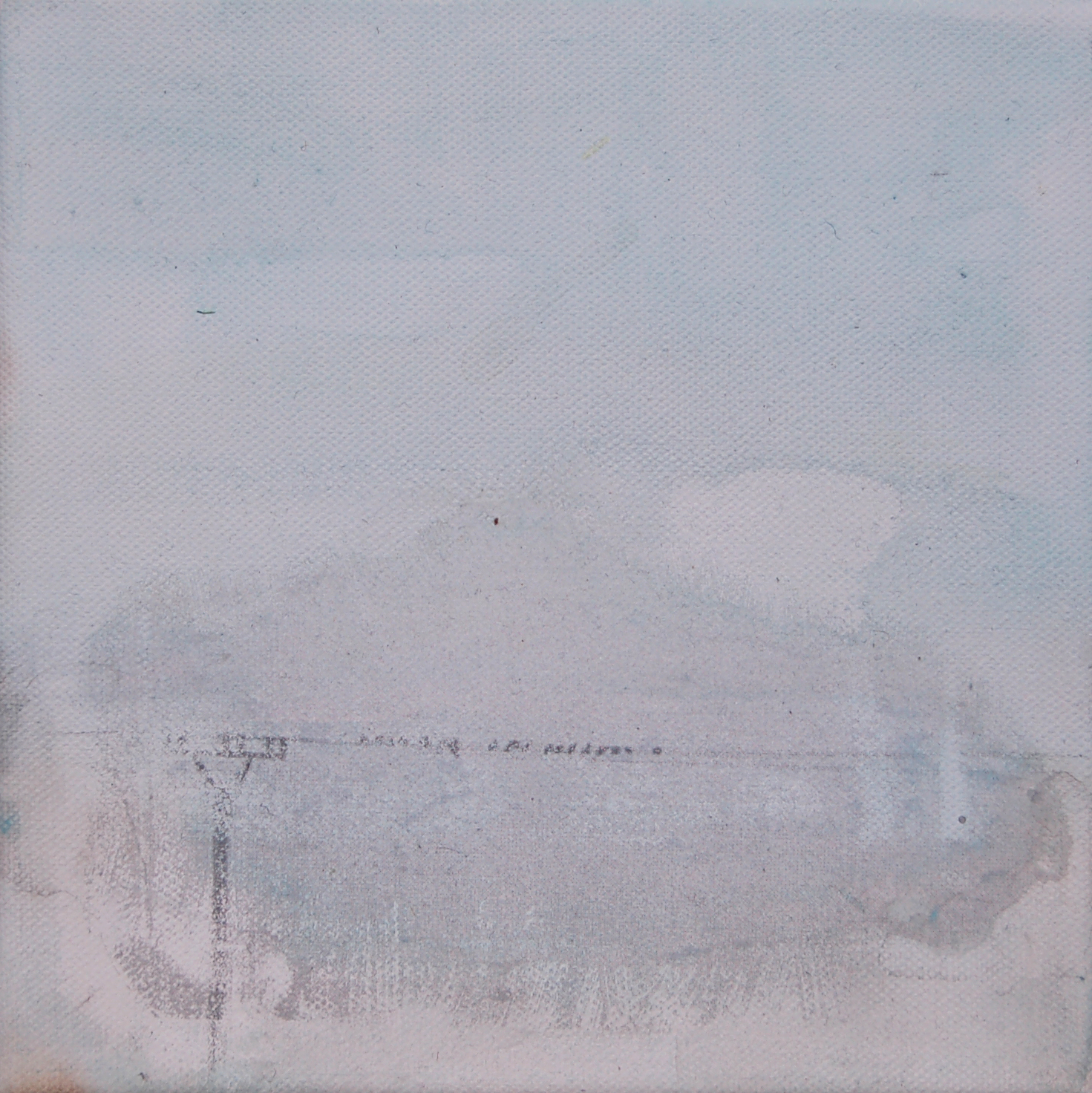 birds on a wire
my photography digitally altered and transferred to canvasmixed media20 x 20 cm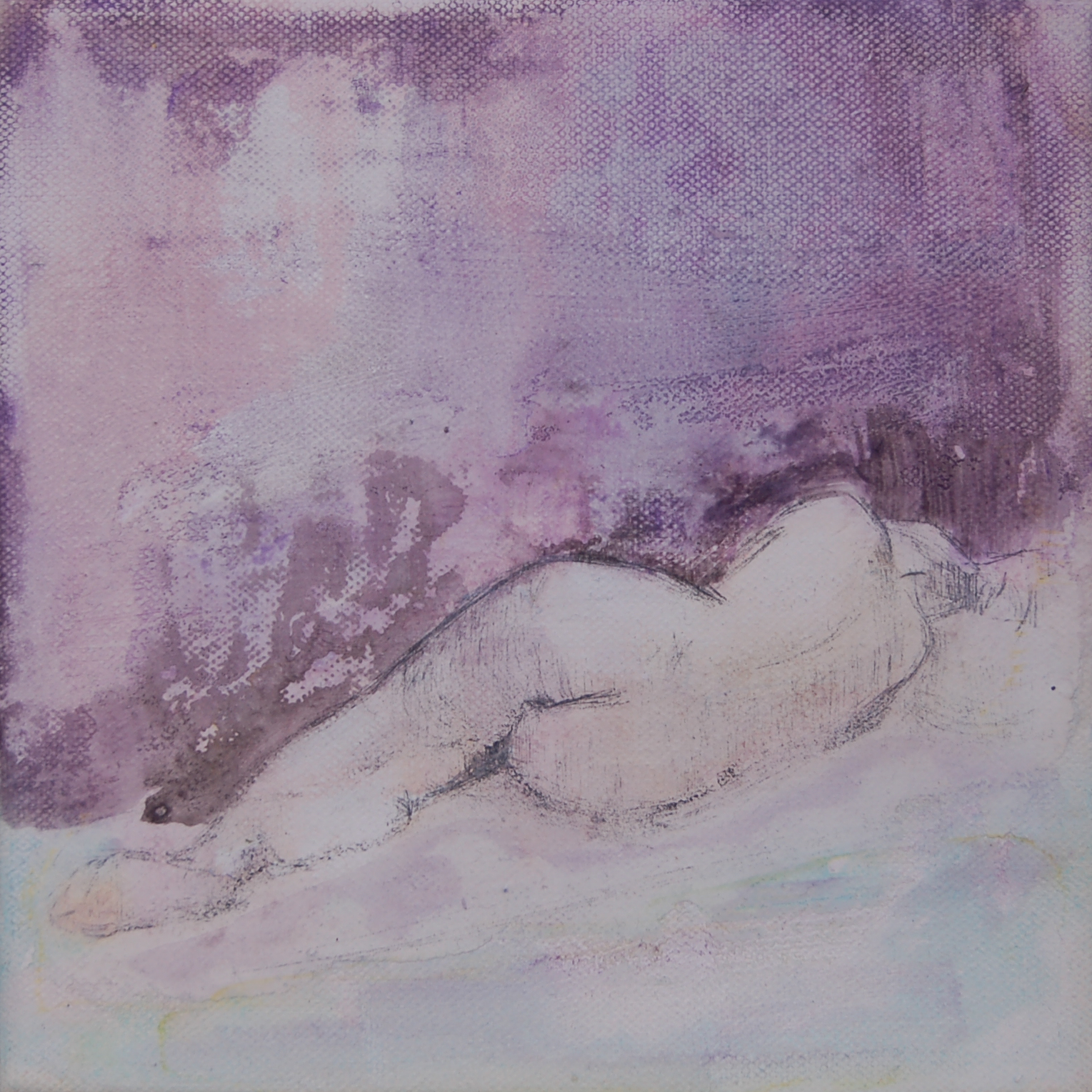 violet wall
digitally altered pencil drawing transferred to canvas and colorizedmixed media20 x 20 cm
b&w torso
digitally altered pencil drawing transferred to canvasmixed media18 x 24 cm
1
2
3
4
5
6
7
8
9
10
11
12
13
14
15
16
17
18
19
20
21
22
23
24
25
26
27
28
29
30
31
32
33
34
35
36
37
38
·
·
·
·
·
·
·
·
·
·
·
·
·
·
·
·
·
·
·
·
·
·
·
·
·
·
·
·
·
·
·
·
·
·
·
·
·
·